PARISH PICNIC – Sunday June 5, 2022
The Annunciation Picnic is scheduled June 5, 2022 and everyone is invited! Hard working parishioners will prepare food, games and entertainment for the whole family. In the church hall from 11:00 am – 6:00 pm we will serve delicious roast pork, fried chicken, mashed potatoes and gravy, corn, green beans, slaw, applesauce and dessert. Cost is $14 per plate for adults and $5 for kids ages 5-12, under 5 eat free. Dine in and carry out available. Other food booths include homemade Mexican tamales and authentic Latino cuisine including Salvadoran Pupusas and fried plantains. A hamburger stand will also be available with snacks and drinks.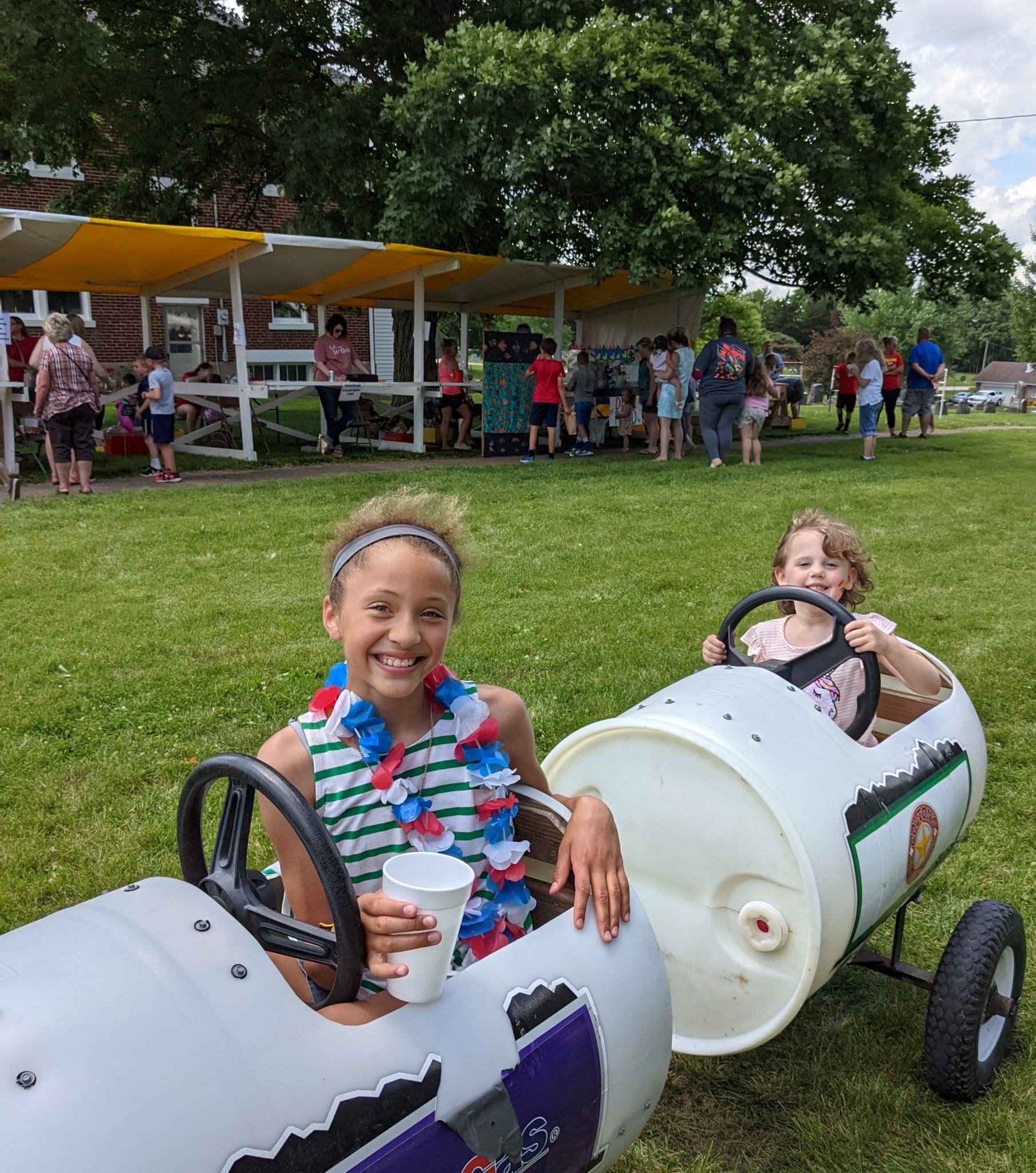 The beer garden will be open so you can enjoy a cold beer while playing rounds of Bingo and visiting the Country Store. Handmade crafts, jellies, baked goods, and treats fill the store tables. Farmers and gardeners bring fresh produce, lush plants, and fresh eggs too!
Raffle tickets are available now, you do not have to be present to win. Tickets are $1.00 each or 6 for $5.00. Enter for a chance to win $500, a handmade quilt, Burger's Smokehouse bacon, Big Surf tickets and over 30 more awesome prizes. (See the full list below.)
A wide array of children's games, cake walk, bounce house, and train ride will run from noon to 4:00 pm. Game tickets are $0.50 a piece, 12 for $5.00, or 25 for $10.00 and there are lots of prizes for the kids.
New this year, we will have live music and karaoke! Don't worry if you sound more like Janice Joplin and Willy Nelson than Celine Dion and Phil Collins, just have fun with your favorite tunes! The music will play from 3:30-6:30 pm.
We are so excited to see everyone!
Annunciation Church Picnic Raffle For Website